Many thought it was (im)possible for a single woman to leave her full time job, family and her old life behind, to move to Chingola Zambia.
Many expected she'd be home in a year, but a village called Mbayi desperately needed her ongoing assistance:
People are hungry and impoverished.
People are suffering and dying because there is no medical clinic nearby.
It is Wendy's compassion, determination, resilience, and most of all her rock solid faith that is used daily to make an impact on the lives of those who have come to love her and call her "Mama Wendy."
It began on a mission trip to Zambia in 2006 when Wendy felt an immense tug for the most vulnerable Africa. In 2007 she went to Kenya and heard the call to return to Africa but didn't know how, or when. She let it percolate in her heart until July 2010 when she left everything behind and moved to Chingola, Zambia. It was there that she was introduced to the great need in the remote village of Mbayi (45 minutes from Chingola), and has devoted four years to bringing economical sustainable development to the village.
In February 2013, Wendy signed an agreement with Missionary Ventures Canada, a registered charitable organization (#137405619RR0001), partnering with them to host work teams to Mbayi, Zambia. All donations are receipted by Missionary Ventures Canada annually.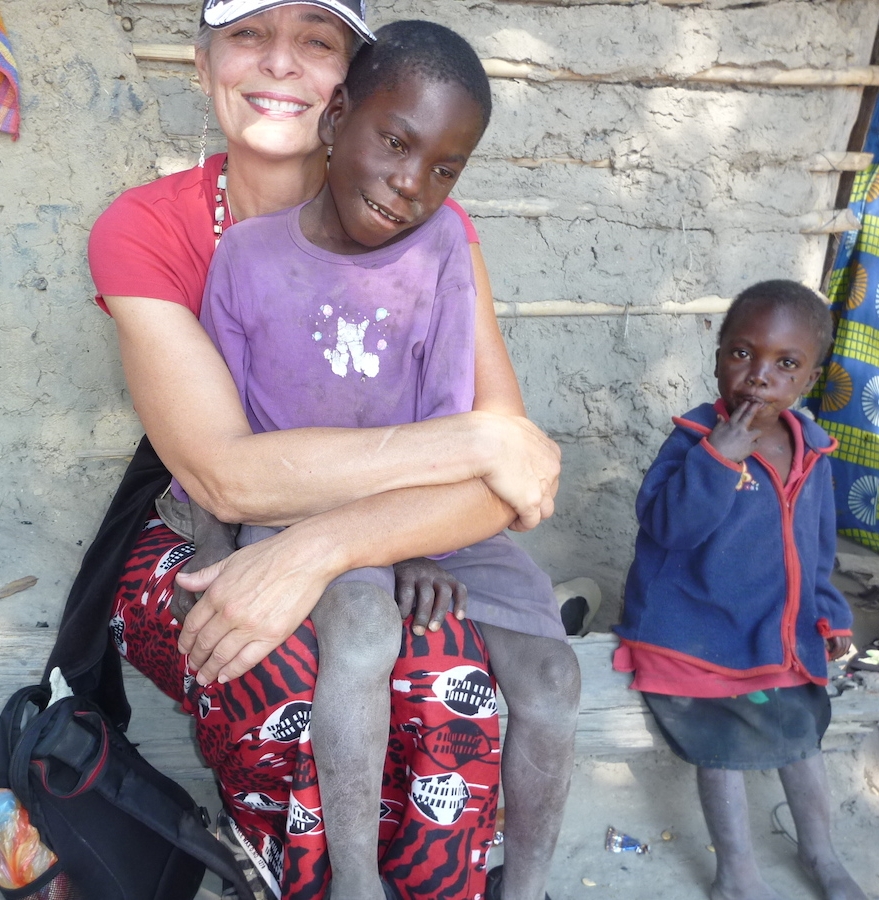 So how can a Canadian social worker make a difference?
By loving, by listening, by networking, and by inspiring.
In short—by opening everyone's hearts to the possibilities!
Visiting Zambia and Kenya opened Wendy's eyes to the oneness of the human family. She came to realize that regardless of where we live, we all share the same hopes, dreams, and frustrations. We all want to eat, have a home, be cared for when we are sick, be comforted when we grieve, and see our kids fulfill their potential.
Wendy realized something else too, and this is what drives her Vision for a vibrant healthy community in Mbayi and Chingola areas: That whether here or there, people want to shape their destiny. They want to work and be part of bringing to pass their vision of themselves as strong, self-sustaining families and communities.
Wendy is in Zambia not to give a "hand out" or even a "hand up," but rather to be a conduit that releases the possibilities in the hearts of the most vulnerable and marginalized.
Wendy's dream is to see an impoverished, forgotten people become healthy, productive, self sustaining citizens—and as (im)possible as that may seem, she has already been instrumental in bringing about incredible change.
Why Zambia?
According to Unicef 2011 statistics for Zambia:
1,200,000 children were orphaned in 2011.
69% of the population live below the poverty line of US$ 1.25/day
Only 46% of the population in the rural areas have access to improved drinking water sources.
Life expectancy is 49 years.
With these daunting statistics before her, Wendy believes that one step at a time a difference can be made. She lives in Chingola and travels to the village of Mbayi, and within the sprawling Chingola area. Chingola is a city in Zambia's Copperbelt Province, the country's copper-mining region, with a population of 157,340 (2008 census).
The community of Mbayi is a remote area north east of Chingola in the Copperbelt Province of Zambia. Once a forest reserve it is now a resettlement area. It has a population of about 5,000 settlers who are subsistence farmers. They are a people living in extreme poverty suffering a lack of access to clean/safe water, and medical services. There is no electricity, no road network, nor a police post.
Wendy has seen the possibilities, and with the help and support of her Canadian friends, along with her Zambian comrades, the difference continues to be made.